Hard Cover Design
Hard Cover Design
Your book and cover will be formatted to be produced in a hard cover version, complete with full color dust jacket and durable cloth-style (patriot blue or slate gray) cover with gold leaf stamped title on spine.
*requires the purchase of our Basic Service Package
---
Color
Select a color you would like to use for the background areas of your cover (if applicable). You can simply let us know what color you think would work best, for example "bright red" or you can reference a color in an image, include a color swatch along with your submission or even include the color ID (see below). If you do not specify a color, our designers will be happy to choose one for you.
Try Our Color Picker:
Font
Please specify the name of a font that you would like to use for your cover. Please be aware that our font database is limited and some fonts will not be available. You may supply us with a font if this is the case (by including the font with the submission of the other book materials).
Browse Free Fonts: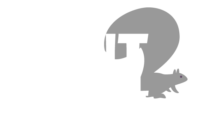 ---